Tuolumne County Supervisor Discusses Salvage Logging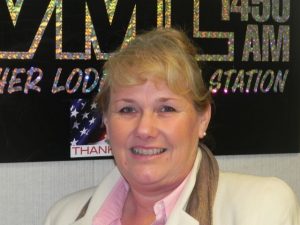 Supervisor Brennan

View Photos
Stanislaus National Forest Service officials signed the Record of Decision on Thursday for salvage logging in the Rim Fire burned areas.
Tuolumne County Supervisor Sherri Brennan, discussed her thoughts as Friday's KVML "Newsmaker of the Day".
"The key component for those of us who live in  Tuolumne County will be the 15,377 acres salvage sale of burned trees. There is also 17,706 acres of hazard tree sale." said Brennan.
Overall, this means approved removal of about 20% of the burned, scarred and dead trees.
Brennan continued, "I'm concerned that we are leaving 80% of the land (or over 100,000 acres) with dead timber on it. But, there are several factors. Today, we don't have the infrastructure in place to either take a greater percent of the salvage or the bio-fuels off of the landscape. That includes timber plants, trucking and the labor force."
Brennan would like to see that changed.
According to Brennan, this Record of Decision will have local impacts in three distinct categories: environment, social and economics.
"This decision should make a lot of people who wanted the burned land to remain untouched, very happy." said Brennan. "The social implications include the continued threat of future wildfires as well as water quality and quantity. The economic impacts include the ability to remove the dead timber mass and the ability to take preventative measures by attacking the build-up of ladder fuels."
The KVML "Newsmaker of the Day" is heard every weekday morning on AM 1450 KVML at 6:45, 7:45 and 8:45 AM.