Two Sonora High School Students Arrested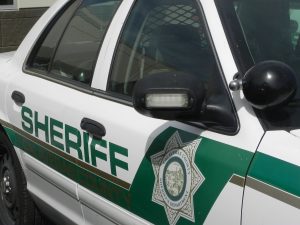 Calaveras County Sheriff

View Photos
Sonora, CA — Two Sonora High students have been arrested for a rape that happened in Calaveras County.
Sgt. Anthony Eberhardt says deputies took a 16 and a 17-year-old off campus around 11:30 am yesterday and arrested them.
The arrests stem from an alleged sexual assault that took place at a party on the 600 block of Skyline Drive in the Tamarack Subdivision west of Bear Valley on June 21.  Eberhardt says,  "The juveniles were drinking alcohol when the assault took place. The victim is a 17-year-old female."
The incident was originally reported to Sonora Police on June 26th. They notified the Calaveras Sherriff's Department, which prompted the investigation.
The suspects were booked into the Calaveras County Probation Department. They were charged with rape including digital penetration with a foreign object and rape while unconscious.  The 17-year-old just turned 18. Eberhardt says at this time he is being charged as a juvenile, but that could change.
We contact Sonora High School Superintendent Mike McCoy who told us, "By law I cannot comment on any criminal incident involving a student."