Mother Lode Fair Manager Named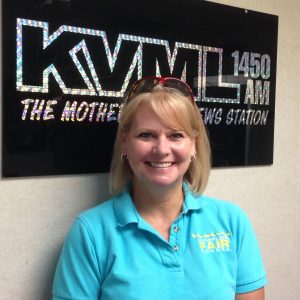 Stacey Dodge

View Photos
Sonora, CA – The Fair Board wasted no time in naming the new CEO of the Mother Lode Fair. Current interim part-time manager Forrest White handed in his resignation yesterday.  On that same day, the Board of Directors approved moving Fair Marketing Manager Stacey Dodge into the CEO position, which is a permanent part-time job with a 119-day annual contract.
"I'm excited," says Dodge, "I'm looking forward to working with the Board."
Dodge was a Board member for 17 years. In March, she was hired as the Fair's Marketing Manager.  She says a top priority will be getting the Fair on sound financial footing.
"We're going to go full bore on making ourselves self-sustainable. We know we can do it. We just have to find the right avenue and I have no doubt we're going find that right avenue within my tenure."
One of the first things Dodge plans to do is give the fairground a facelift "making it look really credible for the public to say, 'Yeah, come on down to the fairgrounds, we're having our event down here this weekend.'" She also encourages public feedback on all the events and ways to improve them.
Dodge's first day on the job is today.