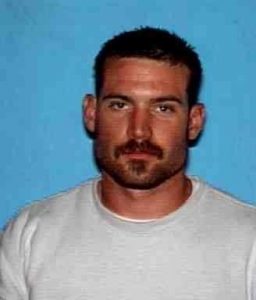 Brandon-Boweloyd

View Photos
Modesto, CA — A Turlock man wanted by the CHP after he took officers on a car and foot chase in Tuolumne County has been caught.
27-year-old Brandon Boweloyd was arrested in Modesto Tuesday around 6 pm without incident.  However, before his arrest he had officers, a helicopter and dogs searching for him outside of Jamestown.
The initial incident happened at 2 am on Tuesday on Highway 120 near J-59.  The CHP reports an officer attempted to pull over Boweloyd, who was driving a BMW, for speeding.  The officer says instead of pulling over, Boweloyd took off down a dirt road into a field where the car eventually got stuck on some rocks.  Boweloyd jumped out of the car and took off running.  However, two female passengers were lucky to get out of the car right before the grass underneath ignited.
The two women identified the driver as Boweloyd and an all-out manhunt began, but Boweloyd was lost in the dark.  The CHP reports at 6:45 am on Tuesday he was spotted in field in the same area, but was lost once again in a steep ravine.  It is then that the CHP says he stole a Chevy Aveo from a nearby ranch and drove to Modesto undetected.
Boweloyd had outstanding warrants from both Stanislaus and Tuolumne Counties.  He faces felony charges of evading and resisting arrest and stealing a vehicle.  That car was found where Boweloyd was arrested in Modesto.  Also, Cal Fire was able to put out the vegetation fire started in the field before it spread.