Caregiver Charged With Theft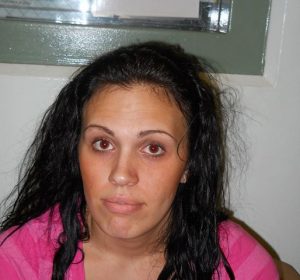 Sarah Jimenez

View Photos
Sonora, CA — Sonora Police have arrested a caregiver for stealing from two of her elderly clients and employer.
The theft of gold jewelry and other items was reported to Sonora Police on Monday by a person who alleged a CNA worker at a live-in-care facility on East Jackson Street was the thief.
That employee was 37-year-old Sarah Jimenez of Valley Springs.  When investigators questioned her, she claimed she had just sold some jewelry she had found to a local jewelry store. Officers later determined that jewelry was taken from one of the residents at the facility.
Police searched Jimenez's purse and other property. They found stolen jewelry, gold and household items belonging to the facility.  Also, discovered were 27 Lorazepam pills in a plastic bag.  Police say Jimenez did not have a prescription for the pills.
Jimenez was arrested and charged with several felonies including burglary, theft/embezzlement as a caretaker, possession of stolen property and a controlled substance.  Police say the investigation is ongoing and Jimenez could face more charges.
The victims are identified as an 85-year-old female stroke victim and dementia sufferer and an 89-year-old male.