Money For Tuolumne County Jail?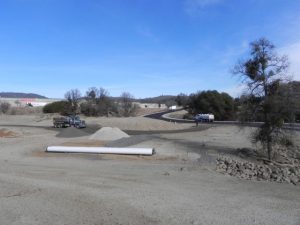 Old Wards Ferry Road Law and Justice Center Property

View Photos
Sonora, CA — A recent decision in Amador County helps Tuolumne County's chances of receiving money for its jail project.
Tuolumne County's proposed jail project will cost around $37 million, and it has already received a $20 million SB 1022 grant. County Administrator Craig Pedro stated this morning that Amador County has decided to decline its planned allocation of AB 900 grant money, which is over $20 million. Tuolumne County is hoping that money will be placed back in the pot, and available to others.
"Tuolumne County is sitting there, as the only unfunded project left, for small counties," said Pedro.
Before Tuolumne County could receive the money, it would require action in Sacramento.
"It looks, guardedly, favorable," said District Five Supervisor Karl Rodefer.
Pedro pointed out that it is still far from a done deal, and certain things need to happen over the coming weeks and months.
Also related to the Law and Justice Center, today the Supervisors okayed a roughly $500-thousand contract with Vanir Construction Management for some of the upcoming planning work related to the Juvenile Detention Facility.