Healthcare Workers Receive Order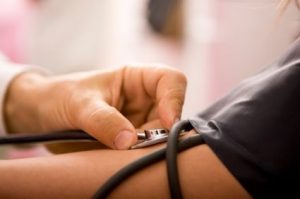 Health- blood pressure

View Photos
Sonora, CA — The Public Health Department's in Tuolumne, Calaveras and Mariposa Counties  are ordering all healthcare workers at licensed facilities to either receive an annual flu shot, or wear a mask during the flu season.
The order covers doctors, nurses, technicians and other support staff.  Those refusing to receive the influenza will need to wear a surgical mask in all patient areas, between November 1st – March 31st.
"Healthcare workers are both at risk for influenza and can transmit the virus to their patients," says Dr. Dean Kelaita, Calaveras County Health Officer. "Influenza vaccination of healthcare workers has been shown to prevent transmission to our patients, and save lives. Numerous studies have shown that requiring healthcare workers to be vaccinated for influenza increases the rates of vaccination of the healthcare work force to over 90%."
It is noted that the influenza shot requirement does not apply to assisted living facilities, or in home care.