Olsen: "Restore California's Greatness"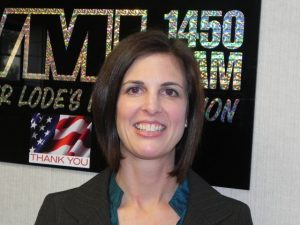 Kristin Olsen

View Photos
Sonora, CA — Kristin Olsen will talk about her vision for the state as she prepares to become the next Republican Assembly leader.
Olsen represented the Mother Lode from 2010-2012, prior to redistricting. On this weekend's Mother Lode Views she will talk about water, job creation, CEQA, education, and other topics she plans to discuss over the next year in Sacramento.
During the recorded interview, she said she wants to, "Restore California's Greatness" by uniting Republicans and Democrats around the principals of job creation, great schools and efficient government.
Olsen was selected to become the Assembly Republican leader when Connie Conway terms out of office at the end of the year.