Tuolumne County Public Schools Start Next Week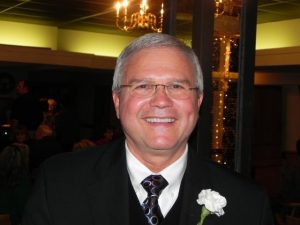 Joe Silva

View Photos
Ready or not, Tuolumne County Public Schools begin the 2014-15 school season next week.
Tuolumne County Superintendent of Public Schools, Joseph Silva, was Friday's KVML "Newsmaker of the Day".
"We won't know specific numbers for several weeks, however our projections indicate that student enrollment is down about two percent across the county," said Silva.
According to Silva, that figure has been consistent with the annual local trend over the past several years and funding has been adjusted accordingly.
Additionally, Silva discussed Tuolumne County Office of Education's consideration of purchasing the Black Oak Elementary school site.
Silva says they have not made any commitment but he will be present at Twain Harte's school board meeting next Wednesday for an open bid process to see if there are any other interested parties.
Overall, this year will be a bittersweet one for Silva. After being involved in education for the past forty-two years, Silva will retire at the end of December.
"I'll be active and work right up until my final day this year," said Silva. "Beginning in January, my wife and I plan to take lots of trips. We will continue to live here in Tuolumne County."
The "Newsmaker of the Day" is heard every weekday morning on AM 1450 KVML at 6:45, 7:45 and 8:45 AM.