Local Sex Offender Watch Alert Barred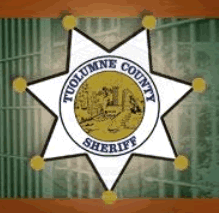 Tuolumne County Sheriff's Office

View Photos
Sonora, CA — The Tuolumne County Sheriff's Department can no longer provide a sex offender watch list or alert residents when an offender moves into their neighborhood.
The Sheriff's Office has been forced by California's Department of Justice to drop the "Offender Watch" online service which allowed residents to go on line, enter their address and be alerted via email if a sex offender moved in.
Tuolumne County Sheriff Jim Mele says, "Penal code states that a law enforcement agency can publish identifying information on its website only if it determines that the public disorder about a specific offender is necessary to insure public safety, but you can't do a blanket list of all offenders."
Sheriff Mele adds that information can still be found on the Megan's Law Web Site.  However, that site lists all sex offenders across the nation instead of just local ones.