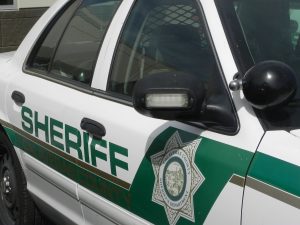 Calaveras County Sheriff

View Photos
San Andreas, CA — A Mountain Ranch man has been arrested for attempted murder. The incident happened in July, when Calaveras County Sheriff's officials say 75-year-old Glenn Bell attacked and threatened to kill a 71-year-old woman. She told investigators that Bell, a male acquaintance, attacked and threatened to kill her after he snuck into her Mountain Ranch home at 4 am.
The victim states she was asleep and suddenly awoken by Bell hitting her in the head and upper body with a piece of firewood. She alleges he told her repeatedly that he was going to kill her. Bell then pulled out a semi-auto handgun and pointed it at the victim. The victim told investigators she was able to talk Bell into putting the gun away.
Investigators say Bell the forced the woman into his truck and drove her to his property in Sonoma. Several days later, he drove the victim back to Calaveras County and dropped her off. The woman suffered cuts, swelling and bruising to her face, head, arms, hands and legs.
Investigators got a tip that Bell was in the county. Deputies stopped his truck and arrested him without incident in Valley Springs.
Bell faces several felony charges including attempted murder and kidnapping.