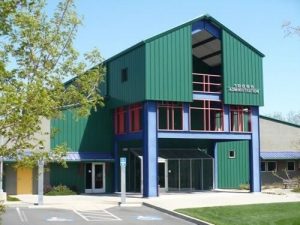 TUD Building

View Photos
Sonora, CA — Eight candidates have now filed papers to run for three open seats on the T.U.D. Board of Directors.
It will be among the closely watched races this November. The deadline to file papers for the election was last Friday, however, in races where incumbents are not running, such as T.U.D., the deadline was extended until 5pm today.
Yesterday, Ron Kopf became the eighth candidate to turn in papers for the T.U.D. contest. He will challenge David Evans and Jerry Morrow for a two-year seat that is currently held by Ruanne Mikkelsen, who is not seeking re-election.
There are also two four-year seats open, currently held by Mike Sarno and Delbert Rotelli. Only Rotelli is seeking re-election. As it stands right now, he will face off against Patrick Congdon, David Harris, Jim Grinnell and Ron Ringen.