Sonora Woman Faces Embezzlement Charges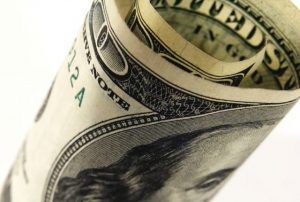 Money

View Photos
Sonora, CA — A Sonora woman has been indicted on federal embezzlement charges for stealing thousands of dollars from her job at two Yosemite daycares.  40-year-old Charity Brocchini is accused of stealing $42,608 from the daycares located in Yosemite Valley and El Portal.  Brocchini is the former Director of the Yosemite National Park Child Care Center and the Yosemite Child Care Center, a nonprofit organization operating childcare facilities.
Brocchini is charged with  two  counts  of  wire  fraud  and  one  count  of  embezzlement  concerning a program receiving federal funds.  Her arraignment is set for September 8 at 1:30 pm before Magistrate Judge Stanley A. Boone, in Fresno.
The indictment alleges that between 2005 and 2009, while Director, Brocchini paid herself extra paychecks, paid her car, insurance, credit cards, and went on shopping sprees.
Brocchini faces a maximum 20 years in prison and a $250,000 fine if convicted.