Columbia Attempted Robbery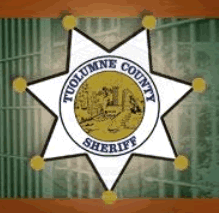 Tuolumne County Sheriff's Office

View Photos
Columbia, CA — The Tuolumne County Sheriff's Office is looking for a man that tried to rob a Columbia business with a pellet gun.
It happened Sunday at 9pm at the R&L Mini Mart on Parrotts Ferry Road. The Sheriff's Office reports the man brandished the gun in an attempt to get the clerk to turn over money from the store. After a short altercation with the clerk, the suspect fled the store without obtaining any money or merchandise. Deputies searched the area, and the pellet gun was located nearby, but the suspect had left the scene.
The man is described as being 5'8" – 5'10", around 155 lbs., dark hair and a beard. He is estimated to be in his late 30's. He was wearing a dark jacket, dark pants and a dark ball cap. He had a camouflage bandana over his nose and mouth.
Tuolumne County County Sheriff's Detectives are conducting a followup investigation.