Supervisor Royce Discusses Twain Harte Lake Situation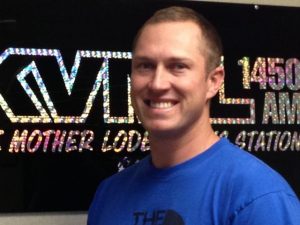 Evan Royce

View Photos
Tuolumne County District 3 Supervisor Evan Royce discussed the events of the past week regarding the cracks in the dam at Twain Harte Lake.
Royce was Thursday's KVML "Newsmaker of the Day".
Twain Harte Lake is completely dry while state and local officials assess the problem at hand.
Royce talked about some of the immediate impacts. These include the lake being used for fire suppression and it works as a fire break for any flame coming up the draw towards the area.
There will be an anticipated economic effect on the local area as well. It doesn't help that the Twain Harte pool is closed this year.
According to Royce, "County Administrator Craig Pedro told us that trying to get financial aid for this is going to be interesting because it is a private lake. Usually the kinds of programs we tie into are more geared towards public owned facilities."
The lake is owned by the Twain Harte Lake Association.
Twain Harte Lake is not used for for drinking water, however drinking water is used downstream at Phoenix Lake.
The "Newsmaker of the Day" is heard every weekday morning on AM 1450 KVML at 6:45, 7:45 and 8:45 AM.