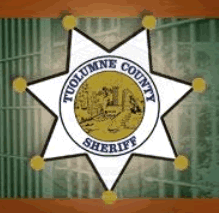 Tuolumne County Sheriff's Office

View Photos
Twain Harte, CA — A door-to-door scam has been hitting the Mother Lode according to Tuolumne County Sheriff's officials.  Sheriff's officials have received reports of two men and a woman knocking on doors this afternoon in Twain Harte offering to clean carpets for free.  The group has no ids and hands the resident a pamphlet, but then takes it back if they are turned away.
Sgt. Scott Johnson warns, "A quick scan of the inside of your home will enable them to know if you have expensive electronic items, the layout of your home, and how many people are home. These people are very good at what they do so don't let anybody you don't know into your home."
Johnson reports when they receive calls on these types of incidents they will send out deputies to investigate.
"Deputies will check to see if they have business licenses and are licensed to do business in whatever area they are offering a service."
Johnson confirms deputies are patrolling the Twain Harte area this afternoon to try to question the individuals.  He notes it is helpful if the residents could get descriptions of the person(s) and their vehicle, including the license plate number whenever possible. This information can help investigators shut down these types of operations.
The individuals have also been spotted in Ponderosa Hills and Copperopolis in the past couple of weeks.