CAL Fire Aircraft Helping Yosemite Fire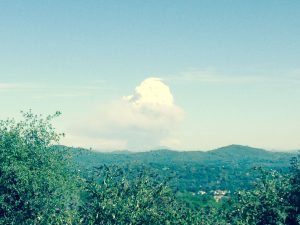 Smoke Visible Towards Yosemite

View Photos
Yosemite, CA — Air resources from the Columbia Air Attack base are helping to put out a fire in Yosemite National Park.
A CAL Fire official reports that air resources were dispatched to the area of the El Portal Canyon this afternoon. The fire is in a fairly isolated area, but it has reportedly been moving in a direction towards the community of Foresta. Many details regarding the fire are unclear. A Yosemite spokesperson was not immediately available for comment. The fire is putting up a large amount of smoke visible in areas of Tuolumne County.
Earlier this week Yosemite officials said that 21 lightning caused fires have been discovered in the park since July 14. It is unknown if this new fire is lightning related.
We'll pass along more information as it becomes available.