Shake Up In Mariposa County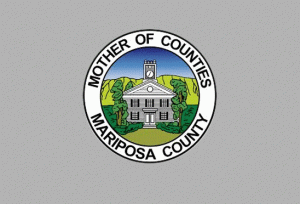 Mariposa County Logo

View Photos
Mariposa, CA — A couple of high-ranking Mariposa County government officials submitted their letters of resignation following a closed session review held this week.
On Tuesday, the Board of Supervisors met in closed session to conduct employee reviews of County Administrator Rick Benson, Public Works Director Peter Rei and County Fire Chief Len DeJoria. Speculation is that some board members were negative about how county government is operating.
When contacted, Board Chairmain Kevin Cann said he cannot talk about what was discussed during the closed session reviews. However, he says yesterday both Rei and DeJoria submitted letters of resignation. Cann says nothing has changed related to the County Administrator position.
Rei had led the Mariposa County Public Works Department for three years, after serving in a similar capacity in Tuolumne County. DeJoria had been the Fire Chief for less than a year.
"We wish both of these employees the absolute best," says Cann. "These department head jobs are tough because you're working for five different elected officials. You're always working with short money situations, and they are very challenging jobs."
Speaking directly about Rei's departure, Cann said, "I think he's highly qualified and has done an outstanding job. He'll have a lot of good opportunities ahead of him."
Cann said he expects both an interim Fire Chief and Public Works Director will be appointed at a future meeting. He does not expect any type of reorganization of the departments.