Bigelow Will Face Libertarian Challenger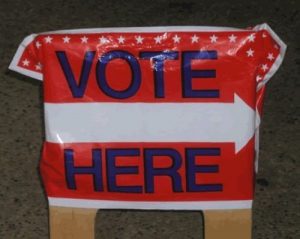 Election Sign

View Photos
Sonora, CA — The state's new open primary system has created a unique twist in the District Five Assembly race.
The top two vote-getters in the June primary, regardless of political party, advance to the November election. Incumbent Republican Assemblyman Frank Bigelow ran unopposed in June, but write-in candidate Patrick Hogan of Coarsegold, received 60 votes. The Secretary of State's Office reports that Hogan, who is registered as a Libertarian, will appear on the ballot in November, opposite Bigelow.
During the June Primary, Bigelow received 67,924 votes to Hogan's 60. Hogan received six votes in Tuolumne County and four votes in Calaveras County. Most of his support came in Madera County with 18 votes and Mono County with 17 votes.