New Law Impacts Prep Football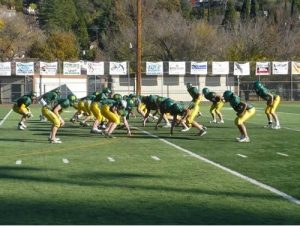 Sonora Wildcat Football Practice

View Photos
Sacramento, CA — Governor Jerry Brown has signed a bill limiting full contact football practices at California middle and high schools.
AB 2127 outlaws full contact practice during the offseason. During the preseason, and regular season, full contact practices will be limited to twice a week. Each practice can be a maximum of 90-minutes.
The Governor's Office reports the law is designed to help reduce concussions and other brain injuries. The bill was sponsored by Democratic Assemblyman Ken Cooley. It was endorsed by the California Interscholastic Federation, which is in charge of high school sports in the state.
The new restrictions take effect on January 1st.