SHS Will Vote On Measure J Timeline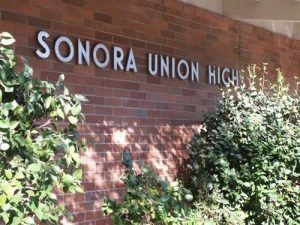 Sonora High School

View Photos
Sonora, CA — Whether to play some upcoming home football games at Dunlavy Field will be up for discussion at Tuesday's Sonora High School Board of Trustees meeting.
As reported earlier, the District has been planning to play all of its fall home games at offsite locations (Bret Harte and Calaveras High), but delays in getting plans approved by the state have altered that discussion. Some parents of athletes have been vocal at recent meetings about having to move all the home games.
The original construction schedule called for the stadium project and Humanities building renovations to occur this summer, the cafeteria project in January of 2015, and the aquatics center construction and Centennial Hall renovations in June of 2015.
Within the past week, the state has finally approved the Measure J projects, and the Board will decide Tuesday whether to proceed, or delay construction. The meeting starts at 6pm in the Sonora High School Library.