Competition To Promote Healthy Living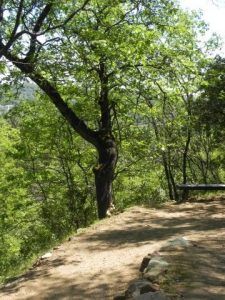 Dragoon Gulch

View Photos
Sacramento, CA  – Sonora is one of hundreds of cities vying for state funds to build biking and walking trails to promote healthy living. City Officials say they have applied for nearly a million dollars in funds from the state to complete the Dragoon Gulch Master Plan.
In April, Caltrans offered up $360 million in federal and state funding from the state's new Active Transportation Program. Caltrans officials say more than 700 applications came pouring in to the department.  One of those was the Dragoon Gulch Master Plan, which expands the downtown Sonora trail from 32 to 102 acres and adds other amenities along the path. The Tuolumne County Transportation Council (TCTC) is working with the city on the trail. Transportation Planner Tyler Summersett says Sonora has a real shot at the some money….
"Not a lot of developments are at the stage that our project is at, meaning that a portion of the project is already built. We've already funded the master trail plan and completed all the plan work. We've already funded and done part of the environmental work, so our project is shovel ready."
Summersett says they could hear back from the state as early as August.