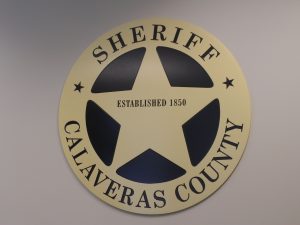 Sheriff Calaveras County

View Photos
San Andreas, CA — A new state grant will help police fight alcohol related crimes in Calaveras County.  The Sheriff's Department has been awarded a $41,406 grant from the California Alcoholic Beverage Control (ABC) through its GAP Program.  ABC Officials say the program is designed to put bad operators out of business, keep alcohol away from minors and fine, suspend or revoke licenses of businesses that violate laws.  The funds will go towards efforts to reduce the sale of alcohol to minors, intoxicated customers, and other illegal drugs sales.
Calaveras County Sheriff Gary Kuntz says, "This is important to the county in order to increase protection for youth and to provide better enforcement of problem locations that have contributed to an increase in crime."
The grant helps to strengthen local law enforcement efforts by combining forces with ABC agents.  ABC Officials say their agents have expertise in alcoholic beverage laws and can help in reducing alcohol-related problems.
ABC Director Timothy Gorsuch says, "We've seen a real difference in the communities where the grant program resources have been invested."
The GAP Program, which began in 1995, has handed out more than $30 million to local law enforcement to battle alcohol related crimes.