Sonora Micro Enterprise Helps Business Grow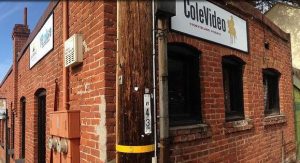 Cole Video in Sonora

View Photos
Two years ago, Cole Pryzbyla moved his business from Valley Springs to Sonora, California because of  assistance that he received from the Sonora Micro Enterprise (SME) program.
Pryzbyla was Wednesday's KVML "Newsmaker of the Day".
Part of that assistance included putting together a business plan, a marketing plan and a loan from the SME in order for Pryzbyla to buy new capitol and new equipment.
For six months, Pryzbyla drove twice a week from Valley Springs to Sonora for one hour long consulting sessions.
SME is a part of the Small Business Development Center (SBDC), which encompasses several western states, but is divided up into regions. Sonora resides in region number ten, which stretches from Sonora to Carmel.
After moving to Sonora, Pryzbyla found quick success in growing his business.
Cole Video caught the attention of the Tuolumne County Chamber of Commerce and in 2013, Pryzyla received the Chamber's Business of the Year Award.
Additionally, Pryzbyla recently received the Small Business Rising Star Award from the SBDC.
With the almost instant success of his business, Pryzbyla wants to see other business in downtown Sonora succeed and now is a consultant for the SBDC.
There are several challenges that Pryzbyla is aware of for downtown businesses, most of which rely heavily on walk-in traffic. Pryzbyla helps motivate owners and managers to take advantage of new technology.
"Web sites are inexpensive and they need to be constantly updated. Make sure your business is online and don't be afraid of apps," said Pryzbyla. "As consultant, there are several factors that I am aware of and can offer several suggestions."
For more information, log onto http://www.sonoramicroenterprise.com/ or call (209) 532-3508.
The "Newsmaker of the Day" is heard every weekday morning on AM 1450 KVML at 6:45, 7:45 and 8:45 AM.