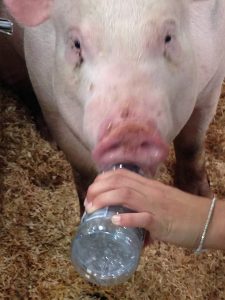 Mother Lode Fair Live Auction Photo taken by: Tracey Petersen
Sonora, CA — Today is your last chance to enjoy all the Mother Lode Fair has to offer.  A big event for the youth of the community is the livestock auction, which was held yesterday. Plenty of you passed through the gates to get a look at all the livestock.
Fair Marketing Director Stacey Dodge says, "Our fair attendance has been just about break even with the last couple of years. Hopefully, though, with this great weather we'll bring in a heavier crowd this weekend."
Dodge adds the big draws today will be the small livestock auction and tonight's demolition derby.
Click here for more information on the fair.