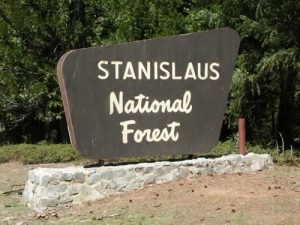 Stanislaus National Forest

View Photos
Tuolumne County, CA — A Search and Rescue operation in the Stanislaus National Forest was successful.
Spencer Tompkins and Leilani Tompkins, both 24, were reported missing yesterday afternoon to the Tuolumne County Sheriff's Office. They had been visiting the Stanislaus National Forest from outside the area, and were staying at a location near the Giannelli Trailhead. The search started at around 4:35pm Monday and they were found safe at 6:30am today, in the vicinity of Lake Powell.
The Sheriff's Office reports that they had simply gotten lost in the forest, and thankfully neither was injured.