Chase Suspect Arrested For Drugs and Child Porn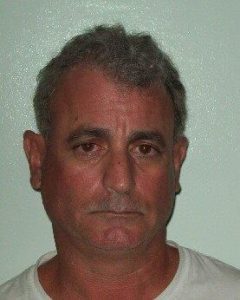 Norman Lee Peters

View Photos
Sonora, CA — A Modesto man led CHP Officers on a chase through Tuolumne County.
The CHP attempted to pull over 48-year-old Norman Lee Peters of Modesto along Highway 108 near Sonora. Peters took off in his vehicle and drove over to Tuolumne Road and eventually up to Twain Harte. Peters was stopped and arrested in a Twain Harte neighborhood when he came to a dead end street.
"Upon doing an inventory of the vehicle, officers found various photographs, containing pictures with possible child pornography," says CHP Sgt. David Chesson. "The driver was also determined to be under the influence of drugs. He was in possession of methamphetamine, a methamphetamine pipe, and also a billy club."
Peters already had a warrant for his arrest out of Modesto related to child pornography. The CHP and Modesto PD are now conducting a joint investigation into the matter. It's not immediately clear who the children are that are in the photographs found inside his vehicle.
Peters was arrested early Sunday morning. Speeds during the chase reached 60-70 mph.