Waterline Repaired In Tuolumne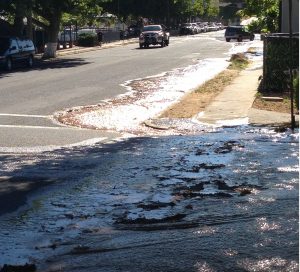 Waterline Break In Tuolumne

View Photos
Tuolumne, CA — There was a main waterline break in Tuolumne that left several T.U.D. customers without service for a couple of hours.
It happened at around 5:30pm Wednesday near the intersection of Bay Street and Madrone Street in downtown Tuolumne. An estimated 2,000 gallons of water unfortunately gushed out into the nearby streets. The water was turned off and repairs were completed at around 7:30pm.
A special thanks to community news partner Ken Mitchell for sending in photos. Pictures can be emailed to news@clarkebroadcasting.com.