Olsen Will Lead Assembly Republicans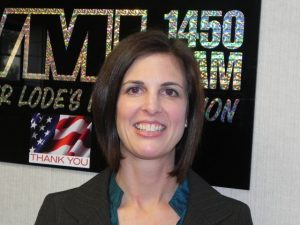 Kristin Olsen

View Photos
Sacramento, CA — A lawmaker with Mother Lode ties will be the next Assembly Republican leader.
Kristin Olsen was picked to be the Assembly Republican leader when Connie Conway's term expires in November. Olsen was the unanimous selection of the Assembly Republican Caucus. Over the next few months she will serve as Leader-Elect during the transition period.
Olsen says, "I am 100% committed to uniting our caucus and laying out a clear vision to reconnect with voters and advance solution-focused leadership.  Republicans have winning ideas and policy solutions that will revitalize our economy and attract good-paying jobs to California."
Olsen, a former Modesto City Council member, was elected to the Assembly in 2010. She represented Tuolumne and Calaveras Counties during her first two years in office, prior to redistricting.
In 2012 she was named the Legislator of the Year by the Regional Council of Rural Counties.