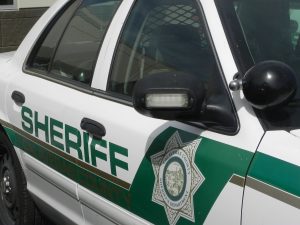 Calaveras County Sheriff

View Photos
Camanche Reservoir, CA — The Calaveras County Sheriff's Department reports human bones were discovered in the Camanche Reservoir near Valley Springs.  Some boaters recently found a skull in the muddy shoreline.  Sheriff's Deputies waded through knee deep mud to retrieve the bones.
Sgt. Anthony Eberhardt says, "We believe it's due to the water level dropping.  We don't suspect foul play. It's to our understanding that the area where the skull was located used to be an old village. It's still unclear whether it could be a Native American."
The bones have been sent to a Santa Cruz lab for further examination.