CHP ID's Forest Crash Victim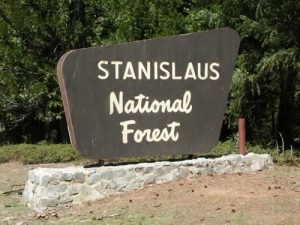 Stanislaus National Forest

View Photos
Eagle Meadows, CA — The CHP has released the name of the 18-year-old killed in a crash in the Eagle Meadows area of the Stanislaus National Forest.  The CHP reports 18-year-old Joseph Austin Estevam was crushed by the 1994 Jeep he was driving after it smashed into a rock on Forest Service Road 5N01. The accident happened at 10:30 pm Sunday. Estevam and passenger 17-year-old Dallas P. Casqueira, both from Hughson, were heading back to their campground when, for unknown reasons, the jeep veered to the right and smashed into a rock.  Both were ejected and neither had their seatbelt on.
Sgt. David Chesson says, "Had they both had their seatbelts on, based on the damage to the Jeep, it appears this could have just been a non-injury or a very minor injury collision."
Casqueira suffered moderate injuries. The CHP is still looking into whether alcohol was a factor in the collision.