Reducing Criminal Penalties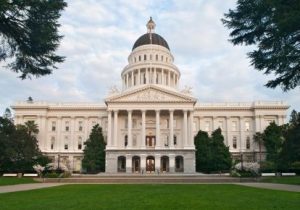 Sacramento Capitol Building

View Photos
Sacramento, CA — California voters will decide whether to reduce criminal penalties for certain drug and theft crimes.
The Secretary of State has certified a November ballot measure that calls for reclassifying some felony offenses to misdemeanors. The list includes crimes like petty theft, forging bad checks under $950, and receiving stolen property.
The proponents argue that the measure would save hundreds of millions of dollars in jail and prison costs. The money saved would allocated to truancy prevention, mental health and substance abuse treatment, and victim services.
It becomes the sixth initiative to qualify for the November election.