CHP Reports Several Weekend Injuries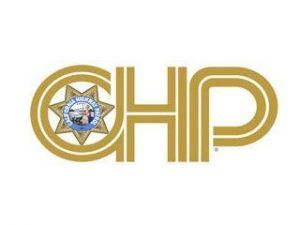 CHP logo

View Photos
Calaveras, CA — There were several traffic collisions resulting injuries reported recently in Calaveras.
On Friday a vehicle going eastbound on HWY 4 near Bonanza Mine Road collided with a vehicle going westbound. The CHP report states that Debra Parnell, 58 of Modesto, due to her unsafe speed, allowed her travel trailer to fishtail and drift over the solid double yellow lines. George Morris, 59 of Angels Camp, saw Parnell losing control and attempted to avoid her by swerving onto the right shoulder. The vehicles collided and Parnell's 98 Mercury and the trailer overturned to their left sides. Morris was able to move his car after the incident and refused treatment for minor injuries. Parnell was taken to Mark Twain Medical Center with Minor injuries.
On Saturday there was an incident on HWY49 north of Mokelumne Hill. Erik Anaya, 34 of Tulare was driving his motorcycle at 35MPH northbound when his foot peg hit the ground. The motorcycle, skidding out from under him, hit a guard rail. Anaya was taken to Sutter Amador hospital with minor injuries.
On Ridge Road North of Rail Road Flat there was a collision involving four people. Neal Goddard, 58 of Rail Road Flat, had a disabled Ford truck blocking the northbound lane of Ridge Road. Theodore Erkson, 28, with a girl 9 and a boy 7 of San Andreas, were in a Honda Civic going 50MPH and failed to see Goddard's vehicle. The reports states Erkson was blinded by direct sunlight.  The 7-year-old boy was taken by air ambulance to UC Davis Medical Center for treatment of moderate injuries. The 9-year-old girl and Erkson were taken to Sutter Amador Hospital with minor injuries. Goddard was not injured.