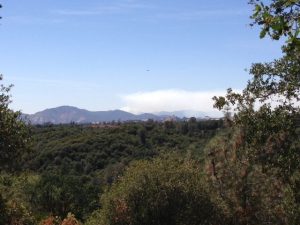 Smoke From Oak Fire

View Photos
Calaveras County, CA — The Calaveras County Sheriff's Office now says there have been evacuations in the Oak Fire area, which is near Pool Station Road, Oak Valley Road and Hunt Road. However, there is no word on the number of homes that have been evacuated.  An evacuation shelter is being opened at the Copperopolis Elementary School at 217 School Street in Copperopolis.  There are also power lines threatened in the area.
The fire is 100 acres.
Sheriff's Officials are asking that motorists avoid Pool Station Road and Riata Way to Highway 4 for the next few hours due to the fire activity.
Also, Pool Station Road at the Highway 4 intersection is closed. CHP Officers are directing traffic in the area. Air and ground resources are on scene.
Click here to view a map of the area.
We'll pass along more information as it comes into the news center. Photos can be sent tonews@clarkebroadcasting.com.  A special thank you to Amy Gladen and Marty Gzell for  sending in the photos.