New Details On Fatal Fire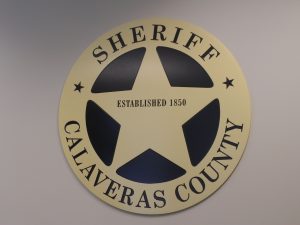 Sheriff Calaveras County

View Photos
Mokelumne Hill, CA — The Calaveras County Sheriff's Department has released further details on a fatal house fire in Mountain Ranch. The fire started yesterday morning at around 7:45 am on the 8500 block of Cave City Road. Sheriff's officials say when fire crews arrived on the scene the modular home was fully engulfed in flames.
Sheriff's Spokesperson Sgt. Anthony Eberhardt says the victim is a male, "The identity of the victim is being withheld pending autopsy results. At this time, the origin of the fire is undetermined. The case is still under investigation."
Eberhardt also would not release the age of male. Investigators say there were no witnesses to the fire and only one person occupied the home. Eberhardt says an autopsy will be performed in the next couple of days.
When asked if foul play was suspected in the blaze, Eberhardt responded, "It has not ruled out at this time."
Fire Officials estimate $250,000 dollars in damage to the home and call it a total loss.