Death In Residential Fire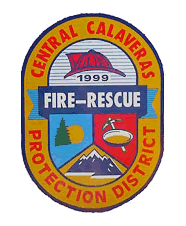 Central Calaveras Fire District

View Photos
Mokelumne Hill, CA — Fire officials confirm that one person died in a residential structure fire in Mountain Ranch.
Limited information is currently available. The fire started yesterday morning at around 7:45am in the 8500 block of Cave City Road. The Central Calaveras Fire and Rescue District was the lead agency that responded, and the department's Fire Chief was not immediately available for comment this morning. CAL Fire also responded and confirmed that one civilian inside the home died, but had no additional information it could provide. It is unclear whether it was a male or female.
The structure was 50% involved when the first responders arrived on scene, and there was $250,000 damage done to the home and the material contents. The cause of the fire is under investigation. We'll provide more information as it becomes available.