Bigelow Names Small Business Of The Year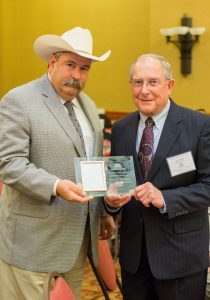 Frank Bigelow and Jay Watson

View Photos
Sonora, CA — Assemblyman Frank Bigelow has selected a Tuolumne County Business as his district's "Small Business of the Year."
The Small Business of the Year award is given annually in each Senate and Assembly district across the state. Bigelow has selected Indigeny Reserve as the 2014 recipient.
Bigelow says, "Jay Watson and his family have always been unbelievably giving to our communities. When they decided to buy 80 acres of apples in 2005, I don't think they ever thought their business would grow into what it is today. The Watson family and Indigeny Reserve are prime examples of how hard work and dedication can pay off."
Bigelow says California small businesses are the "backbone of the state's economy."
Watson received the award at a ceremony held this week in Sacramento.