A New Project Brings Traffic Concerns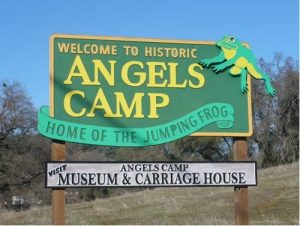 Angels Camp

View Photos
Angels Camp, CA – A proposed medical clinic in Angels Camp, that would expand healthcare offerings and create an economic boost, is creating a controversy over whether it will bring traffic troubles. The Angels Camp City Council will vote on whether to approve a zoning change, general plan amendment and an environmental report for the proposed Mark Twain Medical Clinic.  The 15,000 square foot clinic would be built on vacant property at 170 Dogtown Road.  The location is off Highway 49 and 4, which is where the traffic concerns originate.
City Administrator Michael McHatten says, "It's not necessarily this project, any project would have brought this concern. Traffic is the major issue and main concern that I have heard [in the community]."
Tuesday's 5:30 pm Council meeting has been moved to the Bret Harte High School Theater at 323 S. Main Street in Angels Camp. If the Council approves the plans, McHatten says the hospital could break ground in the fall and have the facility completed in a year. The new clinic would allow the hospital to add 8 doctors and 24 additional healthcare workers including x-ray technicians. McHatten says it would provide for some much needed services to residents so they do not have to travel out of the area to be treated. One of those new services would be women's health.