Hike In Haigh Fire Acreage And Containment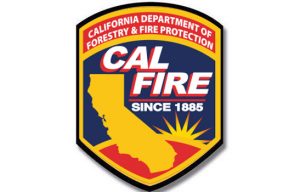 CAL Fire Logo

View Photos
Coulterville, CA — Cal Fire crews are getting a handle on the Haigh Fire north of Coulterville on Highway 49 in Mariposa County. The acreage has gone back to 130 due to GPS mapping, but the containment has jumped from 20 % to 65%.  The resources battling the blaze have also changed from four air tankers to one, and down one water tender to a total of three.  However, 330 firefighters, 12 fire crews, 4 helicopters, and 7 dozers remain on the scene.
Mariposa County has been hit with a recent rash of vegetation fires including the Hunters Fire, the Valley Fire and now the Haigh Fire, but Cal Fire Spokesperson Karen Guillemin blames the drought conditions saying there is no sign of any arsonist.
"Each and every fire in our area has had a fire investigator and they are actively seeking the cause of each fire," said Guillemin.  "We have no information of that [arson] at this time."
Crews from the Tuolumne-Calaveras Unit of Cal Fire and Columbia Air Attack are still assisting in the air and on the ground.  The flames broke out Tuesday after 3 pm.  Cal Fire has dropped the number of injuries from two to one minor injury. The cause of the blaze is under investigation. No structures have been damaged or destroyed and none are threatened.
Click here for a map of the fire area.