Senior Expo At Mother Lode Fairgrounds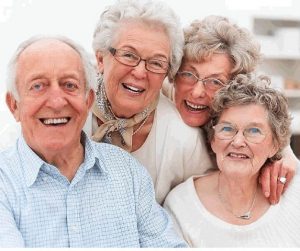 Seniors

View Photos
What is all of the activity taking place at the Mother Lode Fairgrounds today?
It's the fifth annual Senior Expo, in the John Muir Building from 9am through 2pm.
Kathi Bramblett, Expo Chairperson, was Wednesday's KVML "Newsmaker of the Day".
Forty-eight booths are furnishing information to seniors, caregivers and baby boomers on local care-giving options, insurance, medical screenings, veteran services and much more.
The Expo is hosted by the Tuolumne County Commission on Aging and Sierra Senior Providers (Meals on Wheels).
The Sierra Senior Providers are also serving food.
New this year are free Seminars with specific topics including: Aging With Grace, Why Do I Need A POLST?, Toolbox Medicine, I.D. Theft and Scam Protection, Feeling Blue and When Do I Call Hospice?.
There will also be health screenings and fun contest "adventures".
Admission into the Expo is free.
Tuolumne County Transit will also provide completely free transportation to and from the Expo.
The "Newsmaker of the Day" is heard each weekday morning on AM 1450 KVML at 6:45, 7:45 and 8:45.