Valley Fire 80% Contained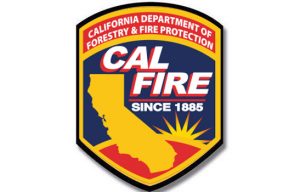 CAL Fire Logo

View Photos
Cal Fire reports the Valley Fire is 80%  contained and remains at 90 acres.
Cal Fire Spokesperson Edwin Simpson says, "We hope to have containment late today or tomorrow."
Simpson says four structures in all were destroyed in the flames. One was a house and the other three were mobile homes.  It is not clear if anyone was living in any of the structures. The resources on the fire have dropped to less than a 100 firefighters and 12 engines.  There are no longer any dozers or helicopters working the blaze. There has been one injury, but it was minor.  All roads in the area are now opened to the public.
The flames broke out around 5:30 pm Friday in the Hunters Valley Road area near the southeast shore of Lake McClure.   At the height of the blaze, 40 structures were in danger.  As reported yesterday, all evacuations were lifted last night at 6 pm those areas included portions of Bear Valley Road and Hunters Valley Road.
The Valley Fire is in the same region where the 677 acre Hunters Fire started on Memorial Day and was contained on June 2.
Click here for a map of the fire area.