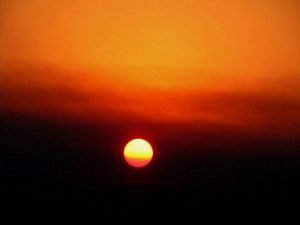 Rising Sun

View Photos
According to the National Weather Service, hot temperatures, low humidity and some breezy winds are expected over the weekend.
There will be elevated heat concerns, especially for sensitive groups.
The warmest temperatures are expected on Sunday. Daytime temperature highs will range from 100 to 108 in the central valley. 
Winds of five to fifteen mph are likely through the weekend with gusts up to thirty mph.
In the Sierra Nevada, there is the possibility for isolated thunderstorms in the afternoons and evenings through Sunday.