Outdoor Burning Suspended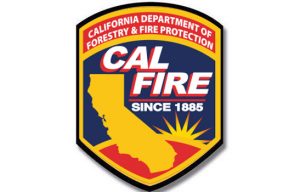 CAL Fire Logo

View Photos
San Andreas – The Tuolumne-Calaveras Unit of Cal Fire will suspend outdoor burning on Monday, June 2at 8:00 am in Tuolumne and Calaveras Counties.
"The conditions are just so dry," says Lisa Williams a Cal Fire Spokesperson, "Due to the lack of precipitation that we have had in the winter it's just too dry to continue to allow burning."
The restrictions will remain in effect until further notice. Williams says no burn permits will be issued while under suspension and anyone with an existing burn permit should know it is invalid until the suspension is lifted.
Cal fire began its transition to fire season months earlier than normal this year due to the drought conditions.