False Alarm Signals Drug Bust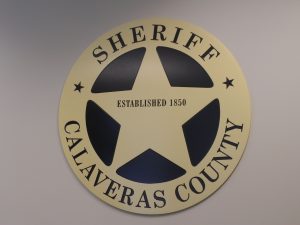 Sheriff Calaveras County

View Photos
Arnold, CA — Three suspects were arrested after a false alarm brings deputies to an Arnold business. The Calaveras Sheriff's Officials report deputies responded to an alarm sounding at a business on Dunbar Road.
Once on scene, deputies found Emily Blackledge and Matthew Stanley inside the building and Stacey McBride parked in a vehicle near the business. A records check found Blackledge and Stanley had outstanding misdemeanor warrants out of Calaveras County. Both were arrested.
Deputies then searched McBride vehicle and discovered methamphetamine, prescription narcotics, and drug paraphernalia.
The three were arrested. McBride was charged with possession of a controlled substance along with sale and transportation of a controlled substance. Sheriff's officials report the suspects had permission to be on the property; however, the alarm being triggered is what prompted the deputy's response to the area.