Calaveras County Fair And Jumping Frog Jubilee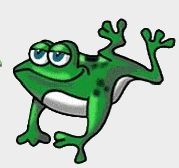 Jumping Frog Jubilee

View Photos
The 2014 Calaveras County Fair and Jumping Frog Jubilee runs Thursday through Sunday at the Frogtown fairgrounds just south of Angels Camp.
Calaveras Fair Assistant Manager, Laurie Giannini, was Wednesday's KVML "Newsmaker of the Day."
The Calaveras County Fair and Jumping Frog Jubilee has grown to an event with more than 35,000 attendees. It is estimated that the Calaveras County Fair generates approximately 25.5 million dollars in revenues through hotels, restaurants, retail, payroll and other related revenues.
Each year during the Frog Jump an average of 2,000 frogs will participate. The top 50 frogs qualify for the International Frog Jump Grand Finals, which are held on Sunday of the Jubilee at 3:00 pm. The current world's record was set in 1986 by Rosie the Ribeter. Rosie jumped 21′ 53/4″. The cash prize for breaking the world record is $5000.
The Jumping Frog Jubilee is held the 3rd weekend of every May. The Jubilee starts with a kiddie parade in downtown Angels Camp on Thursday at 10am and ends with a Destruction Derby on Sunday evening at 5:30 pm.
Highlights include the Miss Calaveras Scholarship Pageant on Thursday at 8 pm on the main stage. The Saddle Queen Competition will take place on Thursday at 2 pm in the arena.
James Garner is the musical headliner with his tribute to Johnny Cash. The show is on the main stage on Friday at 7 PM. Journey Unauthorized will perform on the Lawn Stage on Saturday at 8 pm.
The Rodeo returns to the Fairgrounds for the first time since 1998. Rodeo events begin in the main arena this Saturday at 7 pm. The annual Junior Livestock Auction is Sunday morning at 9 am in the Tower Pavilion and Swine Ring.
California Carnival will feature around twenty-two rides during the four days of the fair.
More information can be found at www.frogtown.org
The "Newsmaker of the Day" is heard each weekday morning on AM 1450 KVML at 6:45, 7:44 and 8:45am.