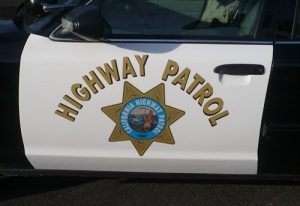 CHP Patrol Car Logo

View Photos
Jamestown, CA — A CHP officer sniffs out a drug bust.
It happened yesterday around 9:30 p.m. at the 9th Street and Sierra Avenue intersection in Jamestown.  A CHP officer saw 48-year-old William Charles Brewer driving a 2000 Dodge Dakota pick-up made a left turn from 3rd Avenue onto 9th, but the truck never came to a complete stop at the sign. The officer pulled Brewer over and noticed the smell of alcohol and marijuana.  He looked inside the truck and saw several cans of opened beer.  The officer then conducted a search of the vehicle also found a bottle of methamphetamine,  dried marijuana and concentrated pot called "Hash Honey Oil" in the center console of the truck.
Brewer was arrested on several felony drug charges and booked into the Tuolumne County Jail.