Report Examines California Debt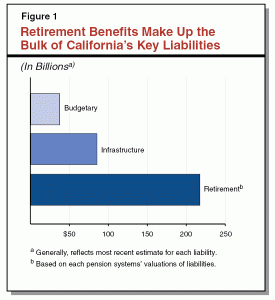 California Liabilities

View Photos
California is $340 billion in debt according to a report put out by the State's Legislative Analyst Office.
There are plans in place to pay off around $140 billion of those liabilities. Of the $200 billion remaining, the largest chunk, $73.7 billion, is from the teacher pension fund. The second largest is retiree benefits for state workers at $64.6 billion, followed by the UC pension program at $13.8 billion and retiree health benefits for UC employees at $12.8 billion.
Lawmakers have been negotiating a plan to replenish pension funds by requiring increased contributions. The report notes that if contributions are not increased, the fund could run dry by 2046.