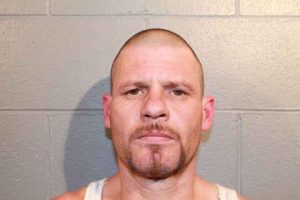 James Qualls Angels Camp booking photo

View Photos
Angels Camp, CA — A traffic stop in Calaveras County netted 24 grams of methamphetamine.  Angels Camp Police officers pulled over a car Monday around 7 p.m. on Highway 4 near North Main Street.
Inside were two men, 38-year-old Daniel Hill and 42-year-old James Qualls, both of Arnold.  Officers searched the car and discovered approximately 24 grams of meth and a smoking pipe.
Hill and Qualls were arrested and booked into the Calaveras County Jail for Possession of a Controlled Substance, Possession of Controlled Substance for Sale, Transportation of a Controlled Substance, and Possession of Narcotic Paraphernalia.