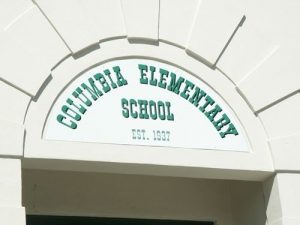 Columbia Elementary

View Photos
Columbia, CA — The State of California reports that 106 public schools will receive the 2013-14 Title 1 Academic Achievement Award, including two in the Mother Lode.
The California Department of Education says the Title 1 Academic Achievement Award is given to schools that receive federal Title 1 money and have demonstrated that all students are making significant progress toward proficiency on California's academic content standards. There are around 10,000 schools in California, and over 6,000 receive Title 1 funding.
One of the 106 schools receiving the honor is Columbia Elementary.
"We're so lucky because we have a Title 1 program that includes seven technicians that work in the classrooms, that work with small groups of kids, and one-on-one with kids." said June Wassmund, Title 1 teacher and coordinator at Columbia Elementary. "And, we  really just have a great staff."
The other Mother Lode school that made the list is Copperopolis Elementary.
Title 1 provides schools money to meet the educational needs of students living at or below the poverty line.