Noonan Steps In As Interim Fire Chief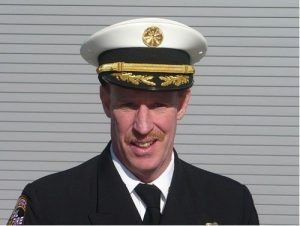 Mike Noonan

View Photos
Sonora, CA — The Sonora City Council approved Mike Noonan as interim Fire Chief in a unanimous vote.  Noonan, a retired Tuolumne-Calaveras CAL Fire Unit Chief, will step in on an interim basis.  Current Sonora Fire Chief Mike Barrows is retiring this month.
City Administrator Tim Miller says, "Mike [Noonan] will have a chance to shadow his [Barrows] job for the next three weeks.  His [Noonan] contract provides that he can work through this calendar year.  Once he gets settled in, he'll assist the council and myself on a recruitment process for a permanent chief."
Miller says Noonan is a Tuolumne County native and has both local and extensive fire service knowledge.  His compensation will be approximately $42 an hour.